Power Supplies
---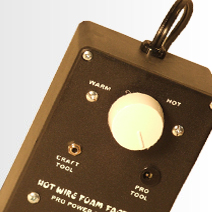 Power up your foam cutting tools with our wide variety of power supplies. Our Crafters and Multi-Heat Pro Power Stations can be used Worldwide! To see the tools in action,
check out our Video Turorial page
. And for any questions,
check out our FAQ page!
Need help? Contact our friendly, knowledgeable Sales Representatives at 866-735-9255 M-F 9am-4pm PST.
Power Supplies