Crafters Kits
---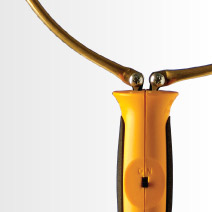 Our Crafters Kits combine the best hot wire foam cutters into a hobby kit for new crafters that want to start sculpting Styrofoam, or for novices who want to make detailed, intricate cuts with the best foam carving tools on the market. These craft kits are the perfect addition to any craftsman tool kit, giving each artist unmatched versatility and complete control. Start with one of our popular tools - the Hot Knife, Sculpting Tool or Precision Engraver – then add more! All Crafters Power Supplies can be used world-wide and every Crafters Kit is fully upgradeable to our Professional line of tools.
To see the tools in action, check out our Video Tutorial page. For any questions, check out our FAQ page!
Not sure where to start? Call our friendly, knowledgeable Sales Representatives at 866-735-9255 Monday – Friday, 9am – 4pm PST. We'll help you pick the right tool for the job.
Crafters Kits