Crafters Kits
---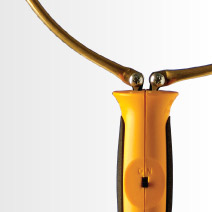 Everything the home crafting enthusiast, DIY project lover, and hobbyist needs to start crafting Styrofoam and EPS foam. Choose the perfect foam cutting kit for your foam crafting projects, from our popular tools: the Hot Knife, Free Hand Router and Scroll Table.
All of our new Crafters Power Supplies can now be used worldwide!
All brought to you at the best price, fully upgradeable to the professional line.
To see the tools in action, check out our Video Tutorial page.
And for any questions, check out our FAQ page!
Need help? Contact our friendly, knowledgeable Sales Representatives at 866-735-9255 Monday-Friday 9am-4pm PST
Crafters Kits