Pro Tools
---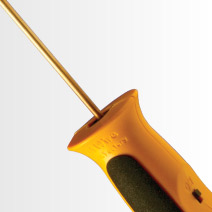 Our hot wire Pro Tools are used by crafters, hobbyists, makers, artists, sculptors, bakers, photo studios, set designers, aquarium and museum builders, model railroad set designers, Department 56 village enthusiasts, sign makers, florists and many others. Effortlessly make village display platforms and Styrofoam models or take miniature terrain building to the next level by hand sculpting detailed landscapes for Dept 56 platforms, Warhammer 40K miniature wargaming and more! Cut out foam letters and party decor for events, make 3D sculptures, custom gun cases and stunning aquarium backgrounds or reptile hides. Looking for something even more heavy-duty?
Check out our line of Industrial Tools.
The tools are made in our own shop in Lompoc, California by a small family-owned company. Remember... "If you can imagine it, you can make it!"
---