Foam Coats
---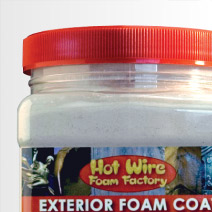 We carry a line of products that have been formulated to coat your indoor and outdoor projects. Some provide a flexible coating, some are hard, some are freeze-proof for outdoor use.
For any questions, check out our FAQ page!
Need help? Call our friendly, knowledgeable Sales Representatives at 866-735-9255 Monday – Friday, 9am – 4pm PST.
Foam Coats