Crafters Tools - Need Power
---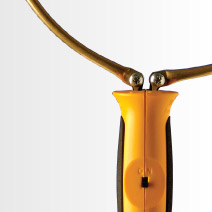 Cut Styrofoam and expanded polystyrene (EPS) foam with fast, clean precision. These individual foam cutting tools require one of our power supplies to work. Pick and choose the tools you need to meet your foam project needs.
To see the tools in action, check out our Video Tutorial page. For any questions, check out our FAQ page!
Not sure where to start? Call our friendly, knowledgeable Sales Representatives at 866-735-9255 Monday – Friday, 9am – 4pm PST. We'll help you pick the right tool for the job.
Crafters Tools - Need Power