Deluxe 3D Tables
---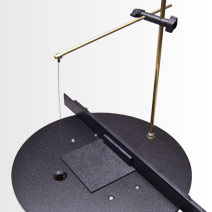 Cut Styrofoam. expanded polystyrene (EPS) foam, and Art & Sign Foam with fast clean precision. Professional kits including the 3D Scroll Table. Tools of choice for architectural prototypes, scale models, and much more.
To see the tools in action, check out our Video Tutorial page.
And for any questions, check out our FAQ page!
Need help? Contact our friendly, knowledgeable Sales Representatives at 866-735-9255 Monday-Friday 9am-4pm PST